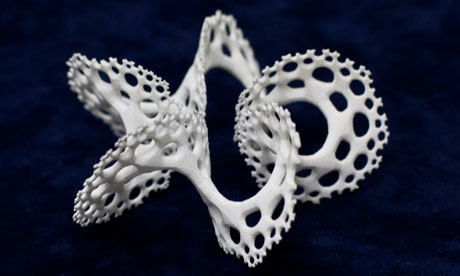 Of course 2012 was supposed to be the year the TV remote died, and despite my voice activated XBox interface I still keep the remote in hand in those rare moments when I get to watch a bit of television.
Next year cars are supposed to become more automated. Design will become more "natural.' And 3D printing will go mainstream.
We'll see. I would argue that in the last few months 3D printing has made leaps into our collective consciousness.
Now if we could print a self driving car – that would be something.